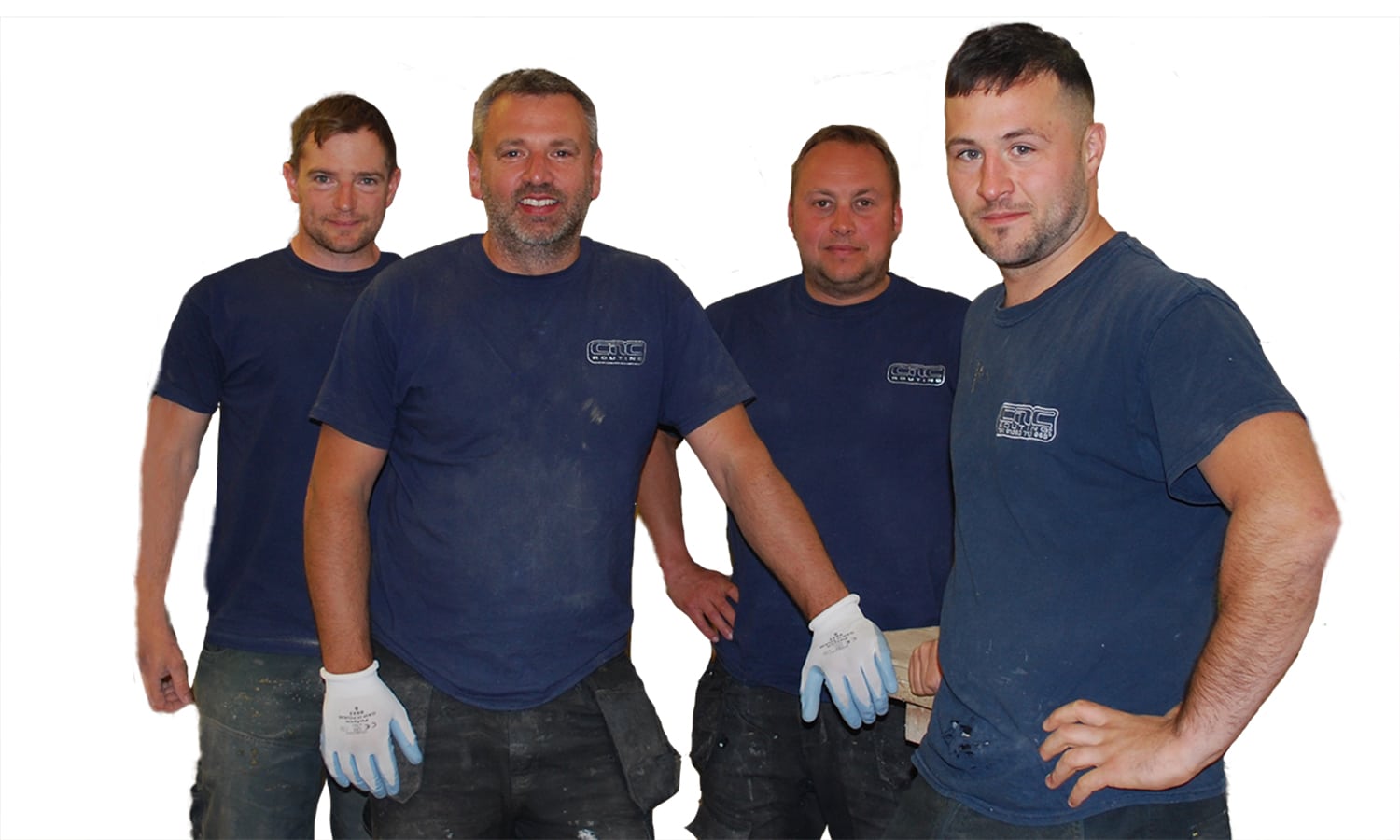 CNC Fabrication and Build
Skilled and Experienced Build Team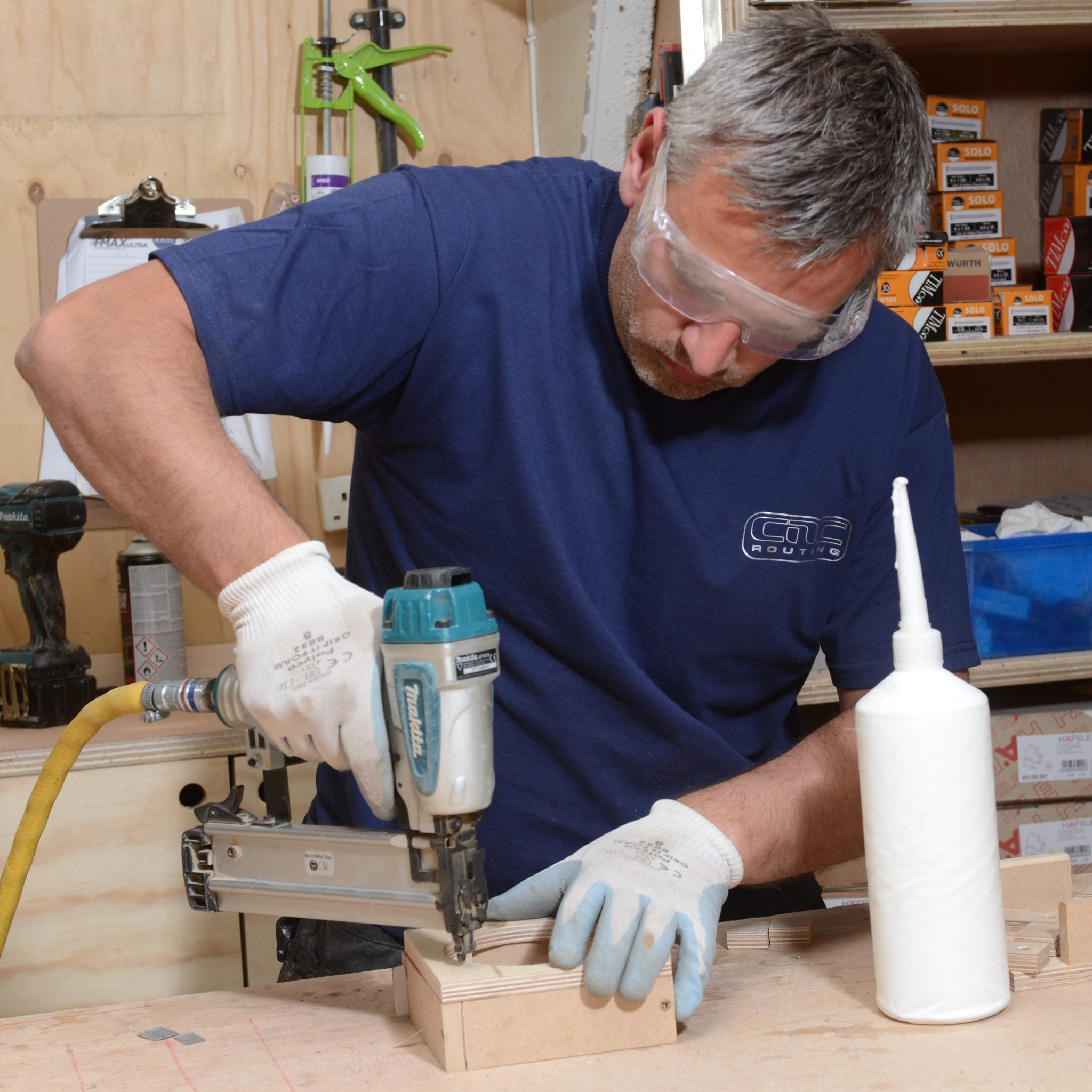 Our newly configured workshop gives our carpenters all of the space and tools they require in order to produce your projects to a high standard. Our team is capable of fabricating products ranging from plywood furniture frames to solid surface worktops and displays.
Our edge bander applies 0.4mm-2mm thick edge band to melamine, laminated or veneered parts, resulting in a long-lasting and neat edge. We are also able to apply edging by hand to more complicated components if required.
Our highly dedicated build team has many years' experience and are able to manufacture components and put the finishing touches to your assembled products. As many of our clients know, we have created an all-encompassing umbrella for a complete cutting and edging service. These services are utilized by the exhibition trade, retail trade, timber merchants and kitchen & shop fitting companies. We are happy to edge the clients' boards with their edging, or to supply & price the edge banding from our various suppliers of PVC edging or Veneer edging from 3mm – 50mm thick.
Our aim at CNC Routing Ltd is to give your work the complete finish by laminating the edges, giving it a much neater and more professional look. We are also able to offer Bonding, Laminating & Spraying as part of our service.